THunSpellTop
Hunspell is the spell checker used by OpenOffice.org, LibreOffice and Mozilla (Firefox, Thunderbird etc.). This is a unit to use Hunspell with Delphi.
DictionariesTop
You can download dictionaries from SoftMaker Office, OpenOffice or LibreOffice. This unit needs the .dic and .aff files.
If you get a single file, e.g. a .sox file, then it's possibly a compressed file containing the .dic and .aff files. You can open these files with programs like 7-Zip.
ScreenshotTop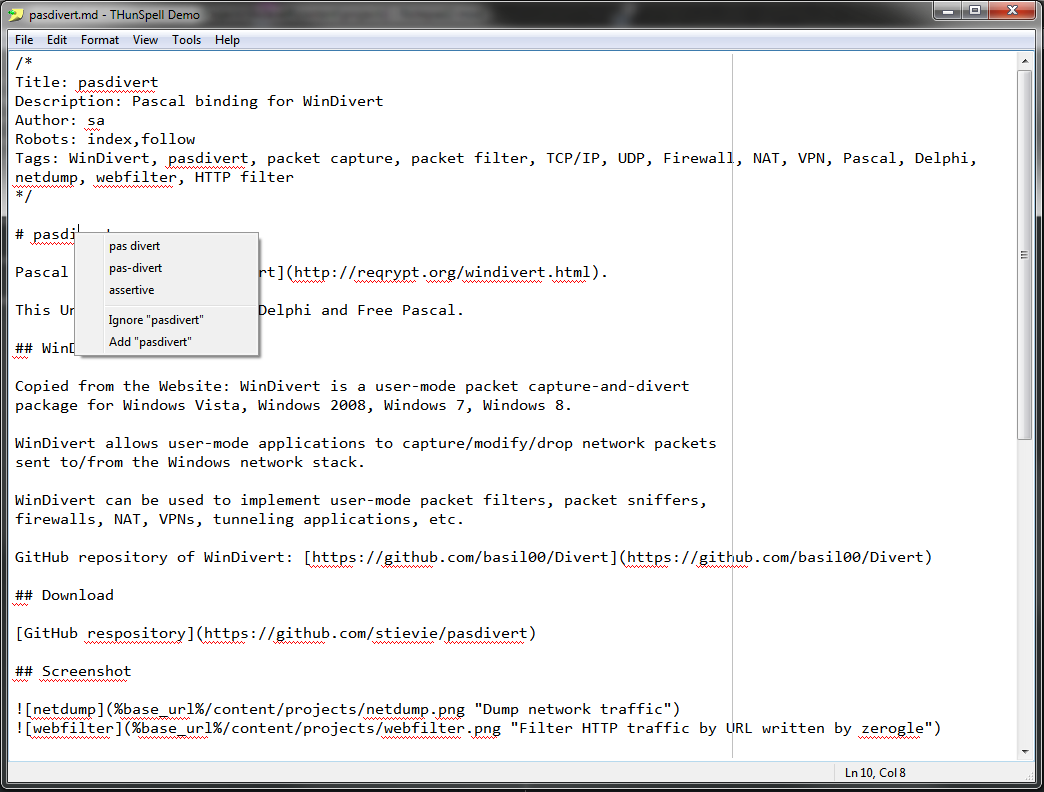 DownloadTop