Sad SamTop
Is a disassembler and emulator for a minimal subset of the x86 instruction set. It is an educational project to learn how processors work, how an OS loads and executes binaries, how to parse different executeable files (PE, ELF, DOS EXE…), loading libraries, relocating and all that funky stuff.
FileformatsTop
Currently it has more or less support for:
16 Bit DOS EXE aka NE
32 Bit PE
64 Bit PE
32 Bit ELF
64 Bit ELF
Raw binary files
WARNINGTop
Much of the functionality does not work, does not work correctly or is not (yet) implemented. Probably it's not usefull at all.
ScreenshotTop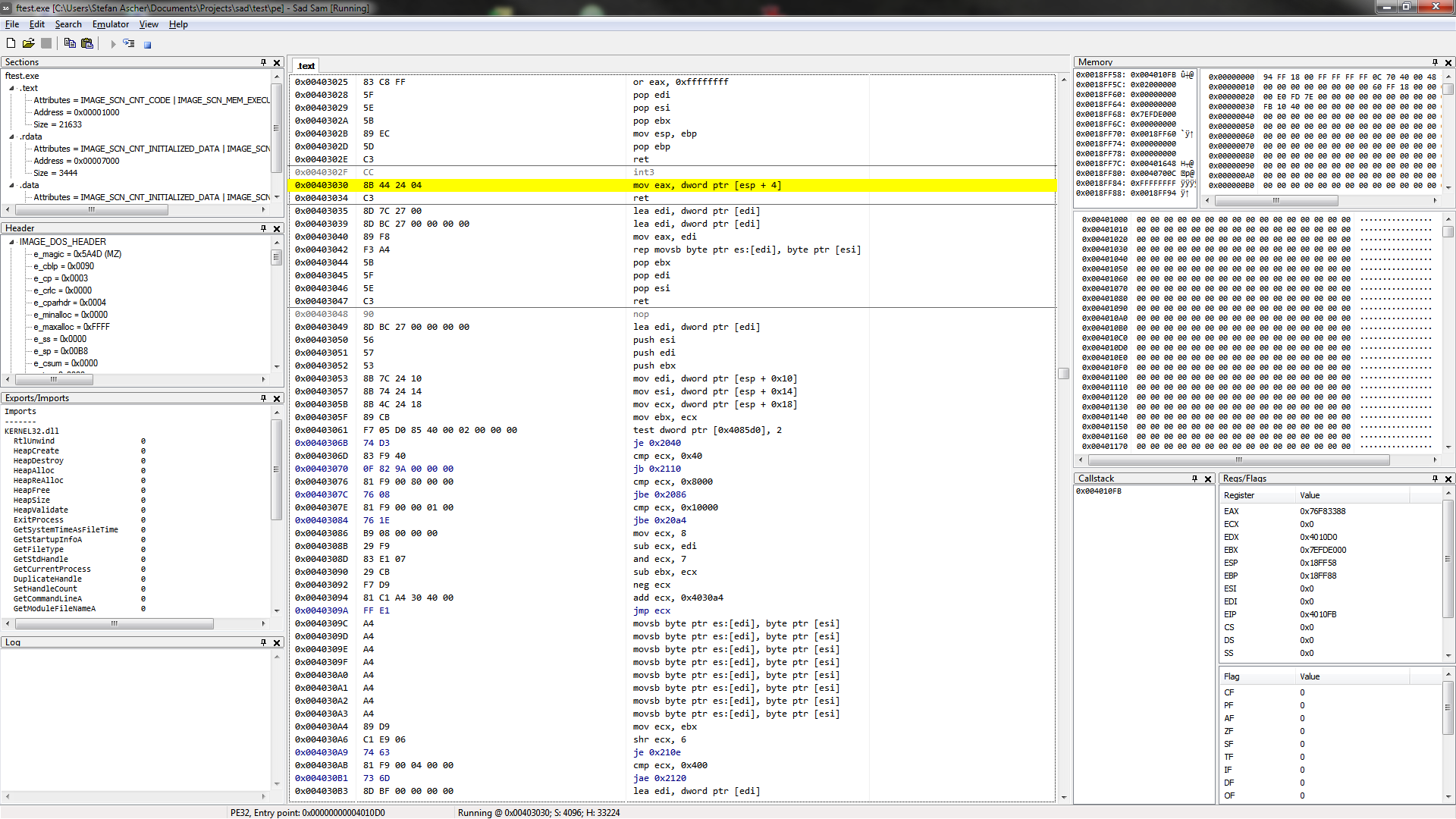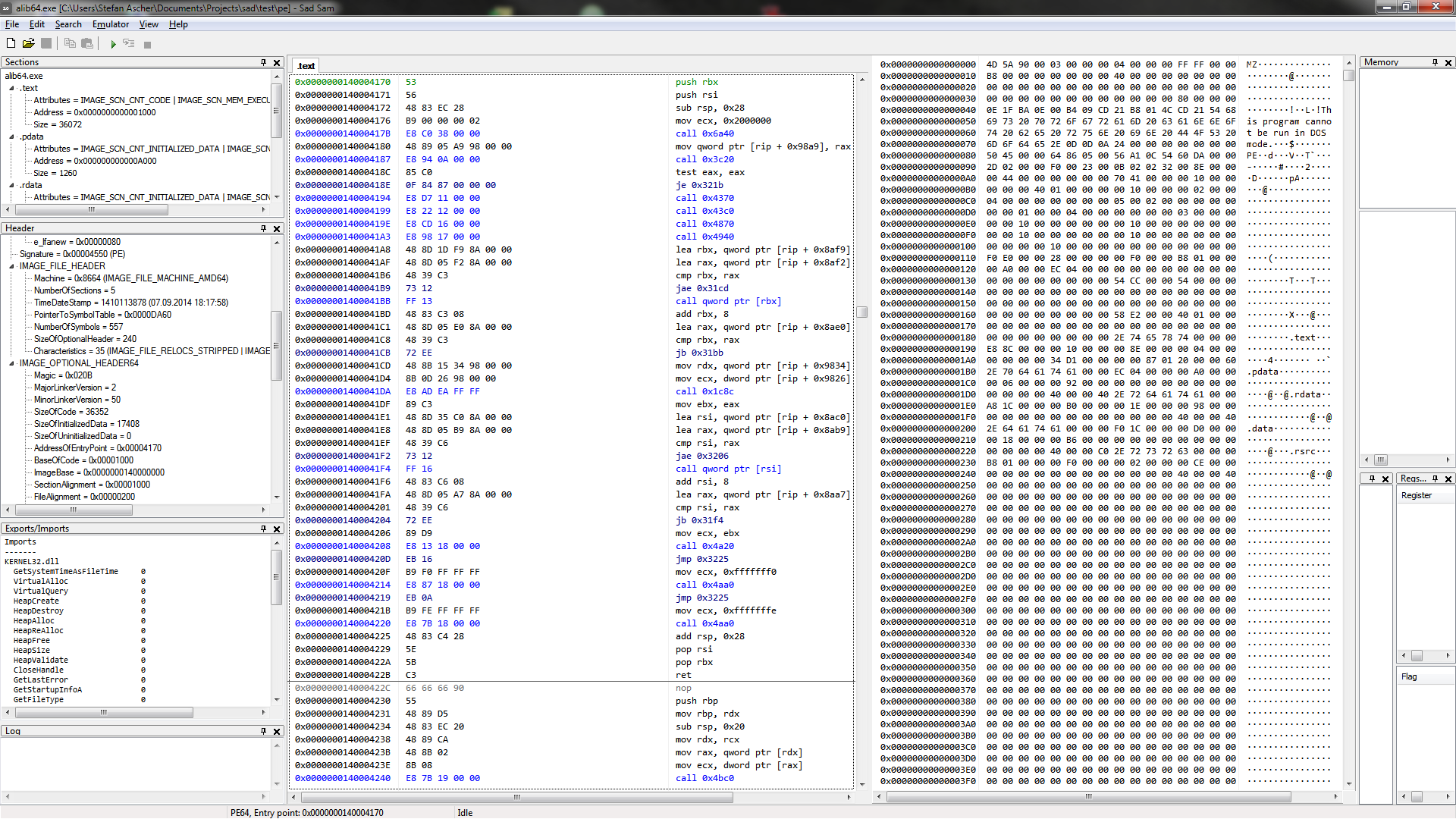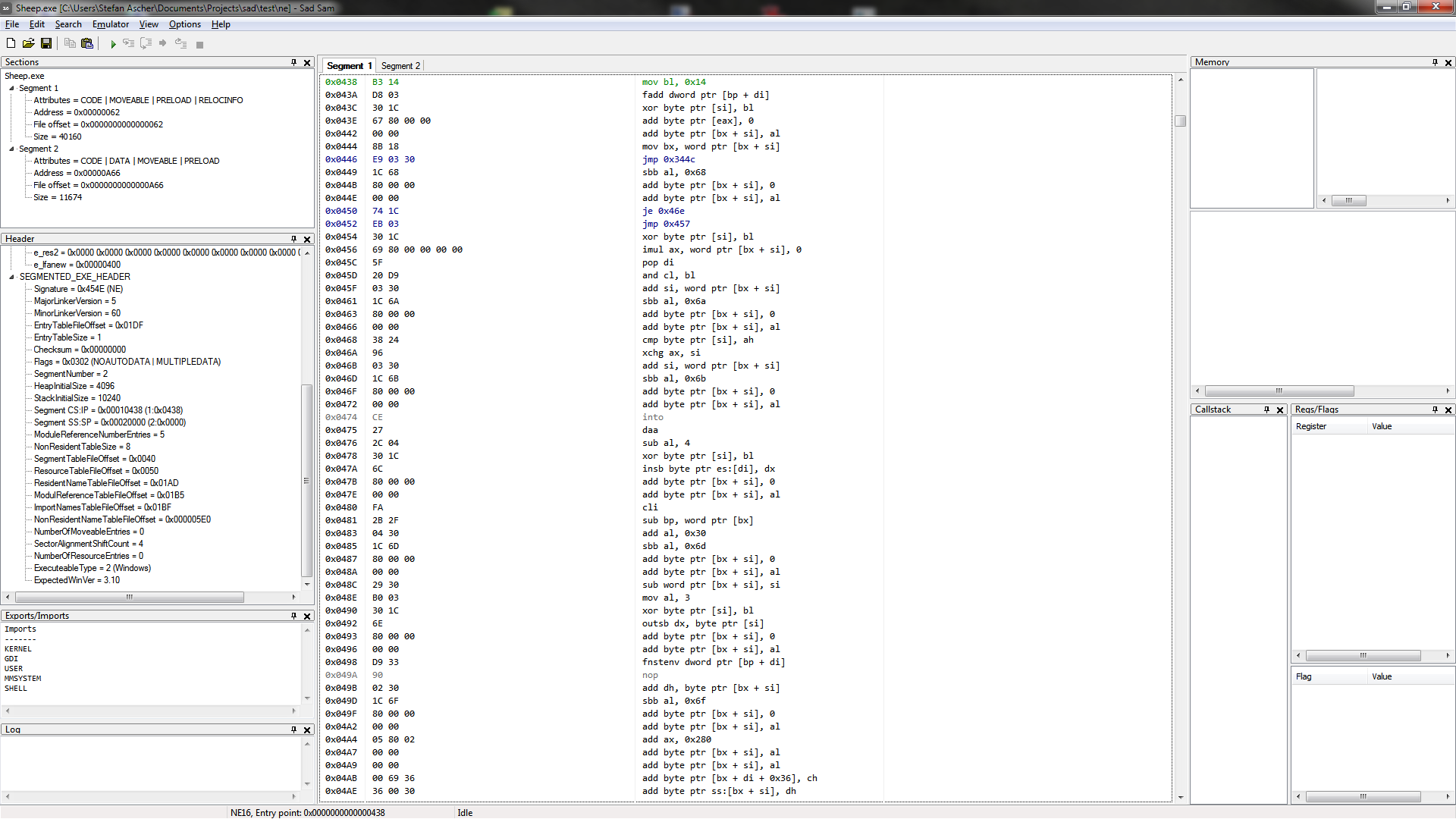 DownloadTop
CreditsTop