Current versionTop
Version 0.7
Lightweight PHP Git remote repository viewer with minimal dependencies and a sophisticated caching mechanism.
RequirementsTop
OS (Raspbian and Win7 are tested)
Webserver (Apache and nginx are tested)
PHP
Git ist not required.
InstallationTop
Download from GitHub
Copy the files in a directory in your web root.
Change inc/config.inc.php to fit your needs. The only required option is $CONFIG['repository'] pointing to the absolute path of your Git bare respositories.
CachingTop
Cached files are saved in ./cache, PHP must have write permission to the directory. By default files are cached until something changes (e.g. a commit is pushed). However caching may be turned off completely, or a time limit can be set in inc/giddot.conf.inc.php.
ScreenshotsTop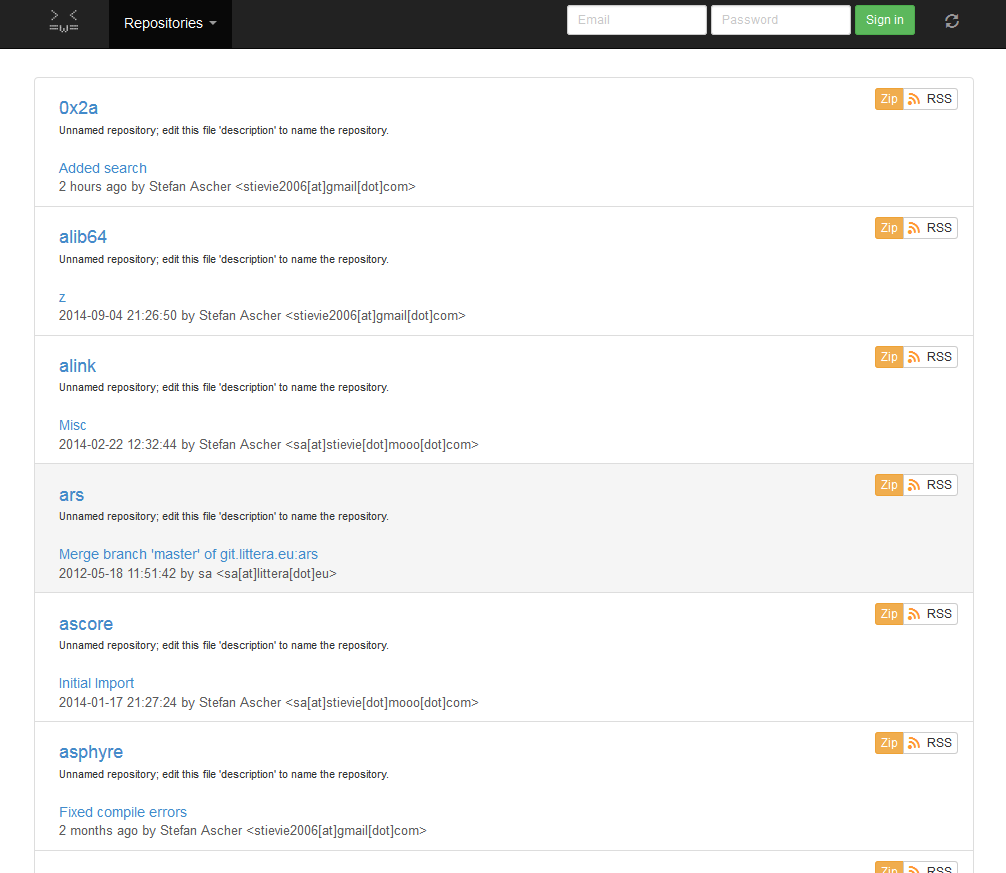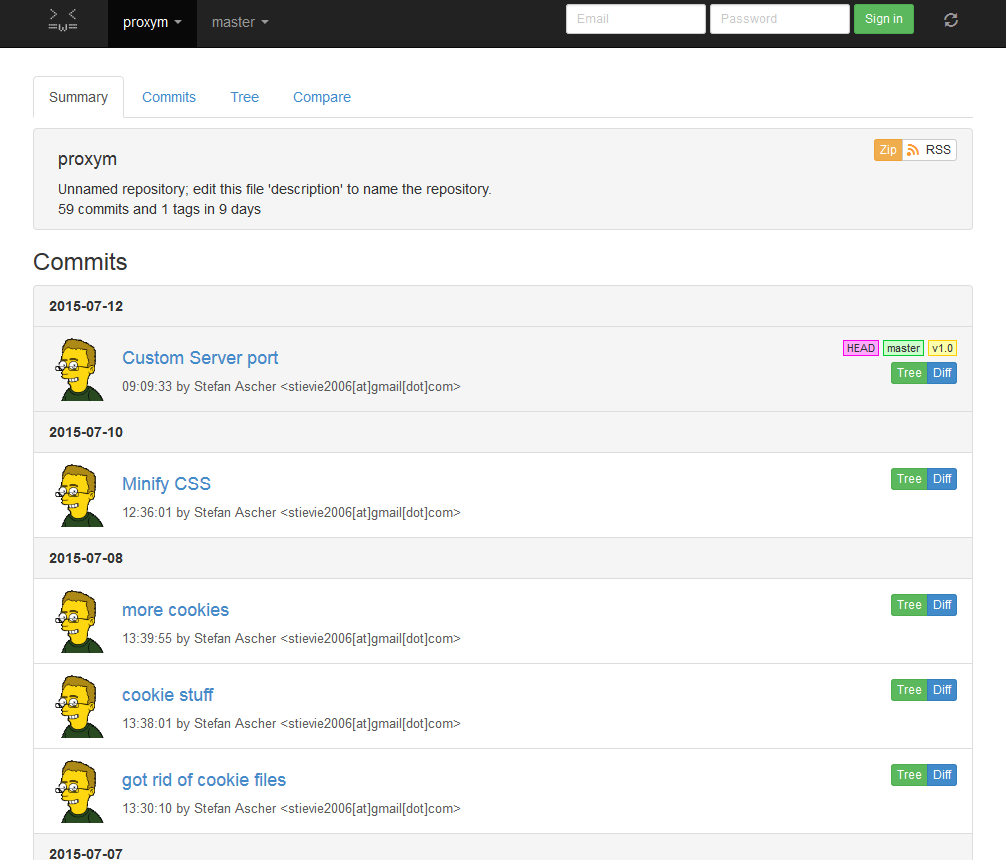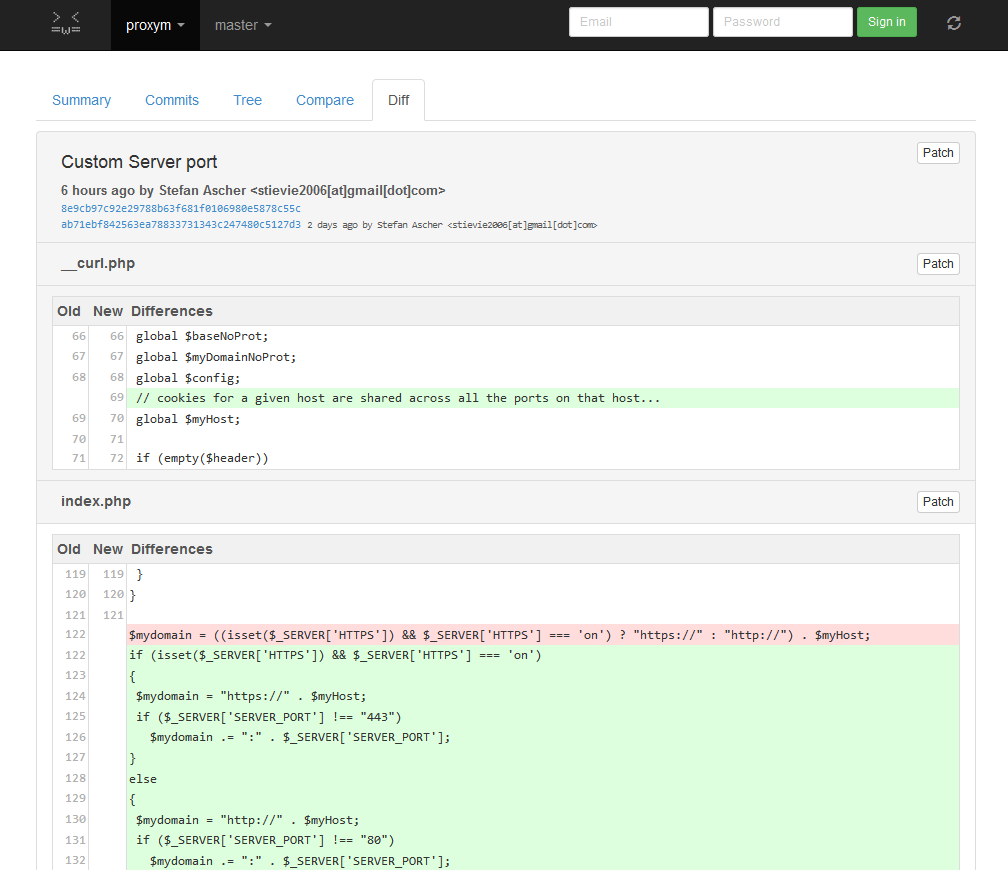 CreditsTop