A very simple program to edit BibTeX files. Last compiled years (wow 9 years) ago with VC++ 6 with MFC, but still runs on Windows 7, as far as I can see.
There is also a SourceForge page.
LicenseTop
BibEdt is subject to the GNU General Public License Version 2 (the "License"); you may not use this project except in compliance with the License. You may obtain a copy of the License at http://www.gnu.org/copyleft/gpl.html.
The BibTeX lexer (lexbib) may alternatively to the GPL also be used under the same license as Scintilla.
DownloadTop
ScreenshotTop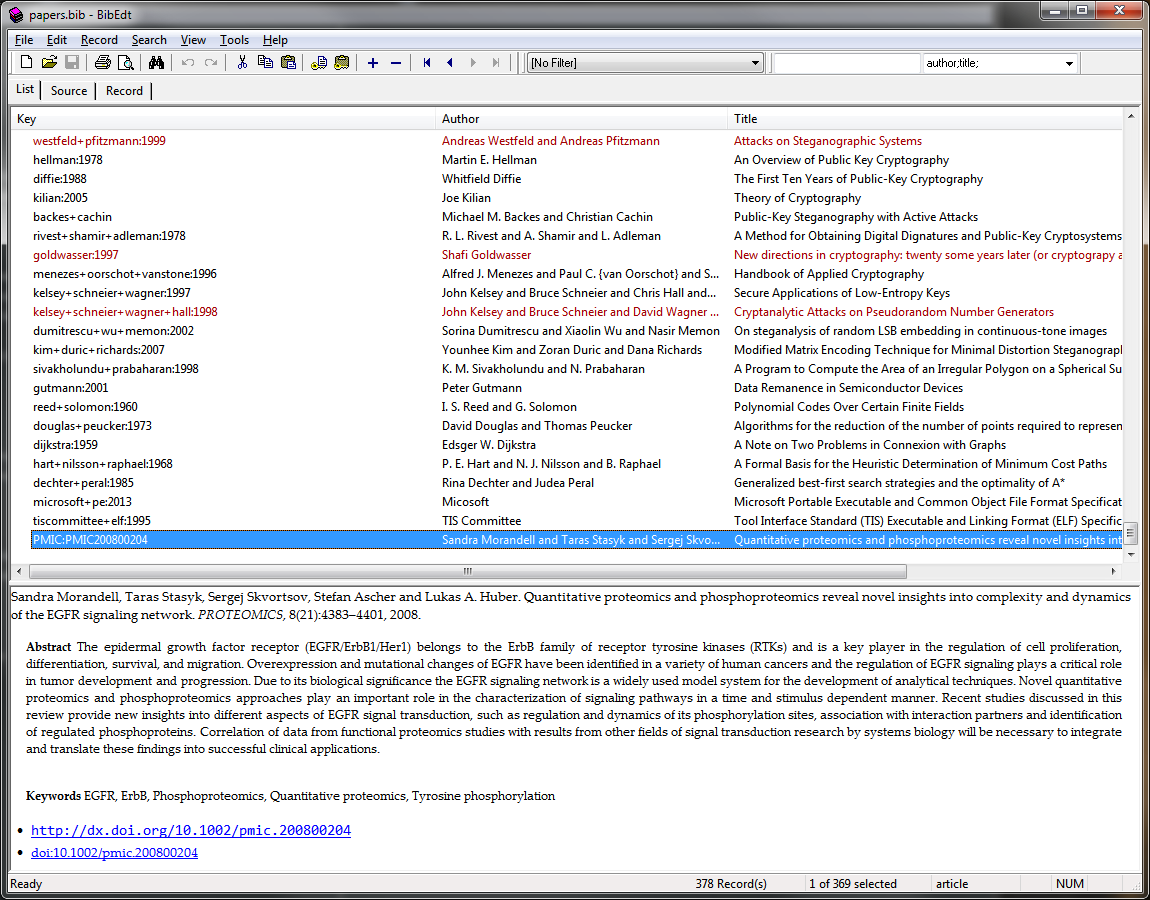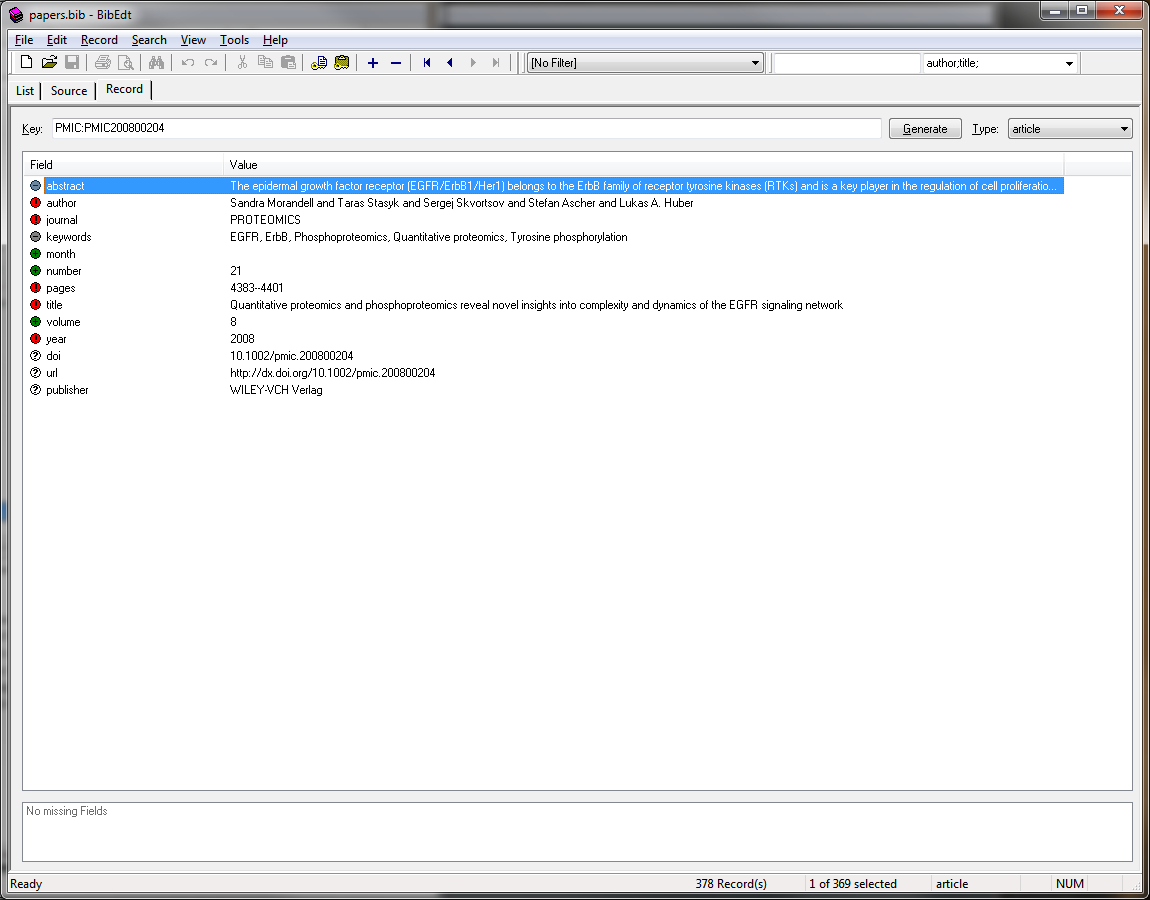 Building from SourceTop
See building.txt in the source distribution for instructions and requirements.