Creating a game server, take 5. The name actually should be ABf, but the x is for remembering this is the last attempt!
Too bad, a game server without client doesn't make sense ;(.
FeaturesTop
Uses a single TCP stream for the game protocol. This is not a shooter or action game, more like a classical online RPG.
Database backend is currently MySQL (PostgresSQL is also implemented).
Instanced world.
Encrypted Game and Login Protocol.
Local (map) chat and whisper is currently working.
Static objects are directly loaded from Urho3D's scene files.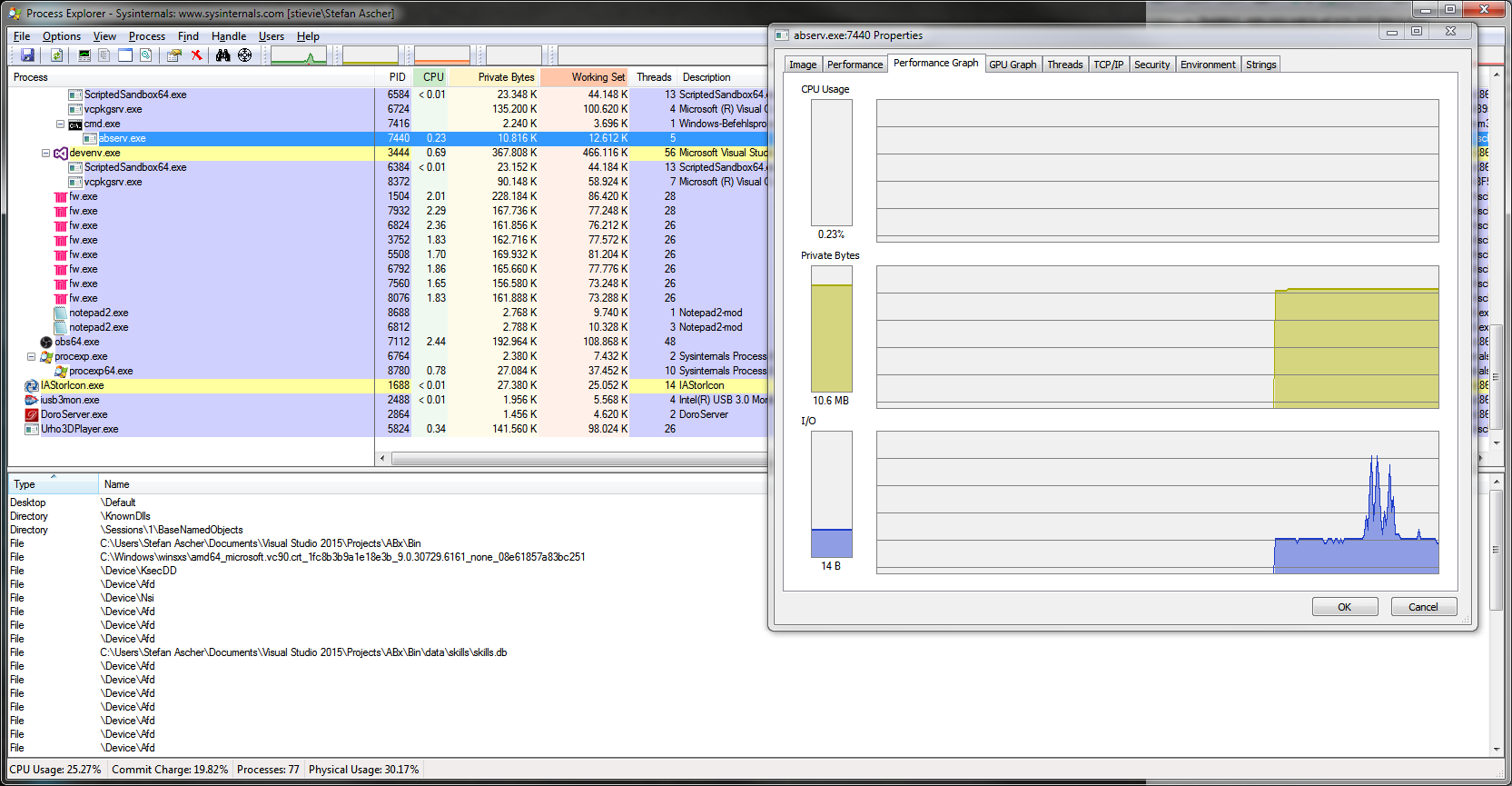 Process Explorer showing CPU load with 8 connected clients and network traffic
That's all for now.
Showing eight characters in the same scene and basic server side collision checking
In 100 years!
CreditsTop